Sign-up to be a 2020 Flyover Fintech speaker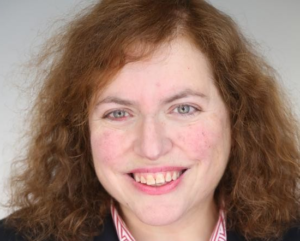 Stessa Cohen
Formerly at Gartner
Stessa Cohen is an internationally recognized expert on the digital transformation of the banking industry. As a Gartner analyst, she covered the banking industry technologies — from check processing to fintech — and created thought leadership and strategies for CIOs.  She has counseled financial services companies, technology firms, and investors on product, solution, and investment strategies. Before Gartner, she worked for a remittance and payment processing startup. She also worked at a regional bank in the Northeast in "alternative delivery" — now known as online banking. She has an MS in Information Systems and Software Engineering from George Mason University.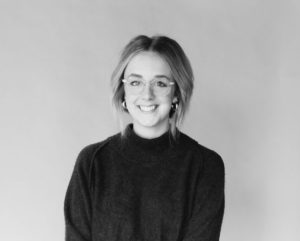 Genny Couch
Dwolla | Director of Strategic Partnerships
Genny is the Director of Strategic Partnerships at Dwolla. Genny's focus is growing and maintaining a well-rounded and satisfied group of partners that provide services which allow Dwolla's clients to continue to grow their businesses.
Genny has been with Dwolla for over three years and has helped with the strategic growth of the sales and marketing teams.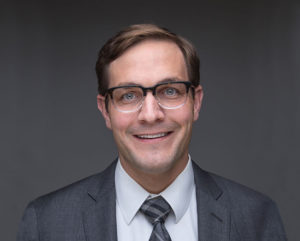 Eli Rosenberg
Baird Holm LLP | Partner
Eli Rosenberg is a Partner with Baird Holm LLP where he practices in the firm's Payments and Fintech practice group. He counsels banks and Fintech companies with respect to their financial services products.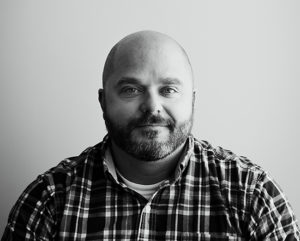 Ben Schmitt
Dwolla | Vice President of Product and Information Security
Ben Schmitt is the VP of Product & Information Security for Dwolla. Ben has been with Dwolla for over five years and has participated as a member of the FedFast Security Payments Task Force.
Prior to this role, Ben held the position of Global Director, IT Security & Compliance at Danfoss responsible for Networking and Application security with a focus on ERP systems, digital forensics and incident response. Ben started his InfoSec career with TDS Telecom in Madison covering ISP and Enterprise security as a Security Architect. Ben is a GIAC certified forensic analyst and windows security administrator.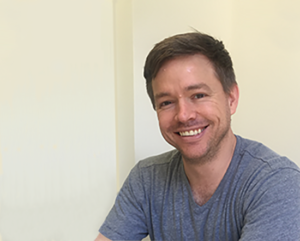 Peter Wagener
CardFlight | Chief Technology Officer
Peter Wagener, a software development expert, is Chief Technology Officer of CardFlight. As CTO, Peter is in charge of CardFlight's overall technical strategy and ensuring the company stays on the leading edge of the industry. He previously served as VP of Engineering.
Prior to joining CardFlight, Peter served as Director of Applications at Conductor, where he helped grow the Engineering team from 10 to 50 engineers in multiple locations. He led the team in creating a software development and delivery process enabling Conductor to increase the platform's scale by 10x while also increasing functionality. Previously, Peter was VP of Social Media Technology at Bank of America, where he spearheaded the company's initial Facebook and Twitter-enabled communication platforms.
Peter holds a BS in Computer Engineering from the University of Florida and an MBA from the Georgia Institute of Technology.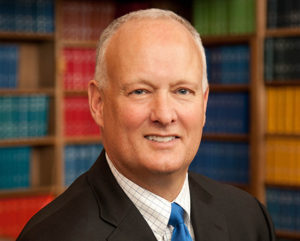 Doug Peterson
Nebraska Attorney General
Doug Peterson was elected as Nebraska's 32nd Attorney General in November 2014.  As Attorney General, he oversees the Nebraska Department of Justice.
Peterson was born in Columbus, Nebraska and grew up primarily in Lincoln. He graduated from the University of Nebraska with a business degree in 1981, and from Pepperdine University School of Law in 1985. Following law school, Mr. Peterson spent two years in North Platte, Nebraska, prosecuting both criminal and civil cases for the Lincoln County Attorney. From 1988 to 1990, he served as Assistant Attorney General to the Nebraska Attorney General's office, representing the State in civil litigation matters. In 1990, Peterson entered private practice, where he had the opportunity to advise and advocate for both individuals and businesses.
In his role as Attorney General, Peterson works closely with law enforcement agencies across the State to ensure that Nebraska communities are safe.  Peterson's office has supported strengthened legislation and enforcement in the areas of human trafficking, prosecution of child sexual assault and abuse, and consumer protection laws to safeguard all Nebraskans, and in strengthening effort to prevent prescription drug abuse.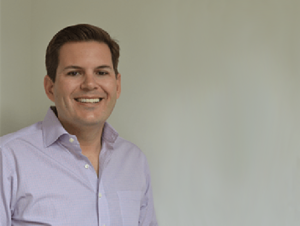 Derek Webster – Keynote Speaker
CardFlight – CEO/Founder
Derek Webster, a credit card and global payments leader and entrepreneur, is the Founder and CEO of CardFlight. At CardFlight, he and his team are delivering the latest in payment technology and mobile point-of-sale solutions for merchant service providers, banks, and independent sales organizations.
Before founding CardFlight, Derek was the Founder and CEO of LocalBonus, a credit card-linked loyalty network, which rewarded consumers for purchases they make at local businesses. Earlier, Derek was an Engagement Manager at Oliver Wyman where he led C-level strategy projects for some of the leading global payment networks and retail banks. He also helped launch E*TRADE's credit card business, where he personally led all product development and product marketing efforts for the operation.
Derek has an MBA from the Stanford Graduate School of Business. He also graduated magna cum laude from Georgetown University, where earned his BS in Finance, International Business.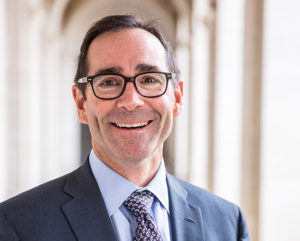 Mark Quandahl
Nebraska Department of Banking and Finance | Director
Mark Quandahl serves as the Director of Nebraska Department of Banking and Finance.  The Department is the primary regulator of Nebraska chartered financial institutions and state regulated securities industries.   He currently serves on the board and as chair of District IV (Midwestern States) of the Conference of State Bank Supervisors and its Fintech Steering Group.   Prior to his appointment in 2015, Quandahl was in the private practice of law for 27 years, acted as General Counsel to a health care startup company and served as a Director of a Nebraska community bank.
He has undergraduate and law degrees from the University of Nebraska-Lincoln. Quandahl served as a Nebraska State Senator from 1999 to 2005. During his tenure in the Legislature he served as the Chairman of the Banking, Commerce, and Insurance Committee.  He also served on the Nebraska State Board of Education from 2009 to 2014.
He can be reached at the Nebraska Department of Banking & Finance 1526 "K" Street,  Lincoln, Nebraska,  68508  mark.quandahl@nebraska.gov 402.471.7121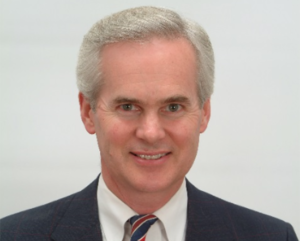 Mike Foley
Nebraska Lieutenant Governor
Mike Foley became the Lieutenant Governor in 2015 after being elected to the position as the running mate of Governor Pete Ricketts.
Mr. Foley served two terms as the Nebraska Auditor of Public Accounts from 2007 through 2015. His work in that office resulted in the exposure of many millions of dollars of waste, fraud and inefficiency in government operations.
Prior to his election as Auditor, Mike served six years in the Nebraska Unicameral Legislature as the State Senator for the 29th District in South Lincoln. While in the Legislature he served on various committees including Appropriations, Banking, Transportation, and Judiciary.
Mike received his undergraduate degree from the State University of New York and his Masters degree from Michigan State University.
Prior to moving to Nebraska, Mike lived 20 years in Washington, DC where he was the Director of Financial Analysis for the National Association of Regulatory Utility Commissioners.
Mike and his wife Susan have been married for 29 years and are the parents of six children and have two grandchildren.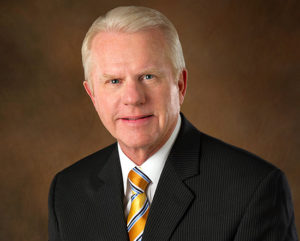 Matthew H. Williams
Nebraska State Senator
Matt is Chairman of Gothenburg State Bank, a $150 million community bank located in Gothenburg, Nebraska. He is a fourth-generation banker and has been with the family- owned bank since 1973.
Matt became a State Senator representing Legislative District 36 in 2015. He is Vice Chairman of the Banking, Commerce and Insurance Committee, and a member of the Health and Human Services Committee and the Planning Committee.
Matt was Chairman of the American Bankers Association in 2012-2013 and also served on the ABA Board. Matt has been a member of the ABA Government Relations Council and has served as the ABA State Grassroots Coordinator for the State of Nebraska. He was selected as one of 14 bankers from across our country to serve on the FDIC Advisory Committee on Community Banking. Matt was chairman of the Nebraska Bankers Association in 2003-2004 and has served on many NBA committees.
Matt also serves as a Trustee of the University of Nebraska Foundation, UNL Ag Builders, the University of Nebraska President's Advisory Council, the University of Nebraska Finance Department Advisory Board, and is a past Director of the State Chamber of Commerce. He was appointed by the University of Nebraska Board of Regents to the Board of Directors of Innovation Campus. Matt has been very involved with economic development in Gothenburg and Dawson County, formerly serving as Chairman of the Gothenburg Improvement Company and President of the Gothenburg Area Chamber of Commerce. Matt also has served as a State Director for the Tom and Nancy Osborne TeamMates mentoring program. Matt received the Alumni Achievement Award from UNL in 2013, and the ABA Ag Banker of the Year Award in 2014.
Matt received his undergraduate and Law degrees from the University of Nebraska- Lincoln. Matt and his wife Susan have two children and six grandchildren.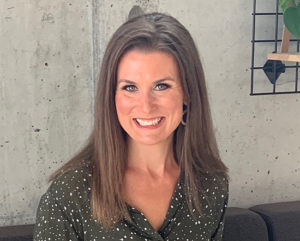 Jessica Charlsen
Job Share Connect | Co-founder
Jessica is a longtime marketing professional with experience in both the corporate and ad agency worlds. Working as a steward of numerous national brands, she has a deep understanding of the need to balance a company's efforts to grow while maintaining the economics that allow that company to function successfully day after day. She now applies that insight to help Job Share Connect's talent pool and corporate clients find their own beneficial balance.
In 2019, Jessica and her co-founder, Jina Picarella, PhD launched Job Share Connect, where they utilize job sharing as a flexible work option where two specialized individuals are matched based on similar and/or complementary skills. The result is the ability to leverage a wider range of capabilities to increase productivity and performance with little or no additional cost to the company.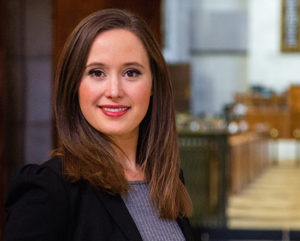 Anna Wishart
Nebraska State Senator
State Senator Anna Wishart was born, raised, and has lived in Nebraska for over 30 years. Anna is a proud graduate of Lincoln Public Schools and graduated from Middlebury College in Vermont with a degree in Film Studies.
While film will always be one of her passions, Anna returned to Nebraska to embark upon a career in public service. Anna has worked at the Nebraska Legislature for six years as a staff member, and has run several advocacy and legislative campaigns.
In 2011, Anna was elected to the Lincoln Airport Authority, and served as Chair of the Board. During her five years of leadership on the Board, Anna assisted the Lincoln Airport in increasing flights and passenger traffic, stimulating economic development and job growth, and crafting a strong budget and cash reserve policy – notably, all initiatives came to fruition without utilizing the airport's taxing authority.
Anna was elected to serve in the Nebraska Legislature in 2016. She won with over 70% of the vote in a district that is evenly divided between Republicans and Democrats. As a freshman Senator, Anna was selected to serve on the Legislature's Appropriations Committee. She also serves as Vice Chair of the State-Tribal Relations Committee.
Currently, Anna works as Director of Partnerships at Beyond School Bells, a coalition with the mission to improve access to quality afterschool and summer school programming for Nebraska's youth, especially youth in rural and underserved communities.
Anna is married to former Lincoln Police Officer Joe Coleman and they have served as licensed foster parents through Cedars Home for Children. Anna also has served on the board of the Nebraska Foster and Adoptive Parent Association and as Spokesperson for Let's Move Lincoln, an initiative to reduce childhood obesity.
For hobbies, Anna enjoys horseback riding, long distance running, traveling and watching classic films.