Please watch this page for additional speakers to be announced in the coming weeks.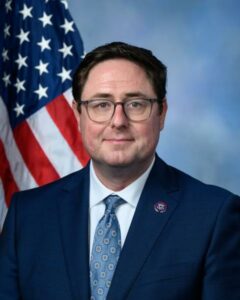 Host
Rep. Mike Flood
U.S. Congressman Mike Flood was sworn into office on July 12, 2022. Through the years, he has dedicated his life to advancing conservative values, growing Nebraska's rural communities, and creating jobs.
Raised in Norfolk, Mike started working in radio in high school, a passion that continued throughout his time in college at Notre Dame and law school at the University of Nebraska. In 1999, he founded Flood Communications and grew the company from one Norfolk radio station, US92, into a statewide media network. News Channel Nebraska and Flood Communications radio stations deliver content important to rural communities, including local news and weather, high school sports, morning mass, and local entertainment. Mike has created hundreds of Nebraska jobs.
In 2005, Mike was elected to represent his hometown and surrounding Madison County in the Nebraska Legislature. In 2007, his colleagues elected him the youngest Speaker of the Legislature in Nebraska history.
In June 2022, Mike won a special election to take over Nebraska's 1st District in the U.S. House of Representatives. He currently serves on the Financial Services Committee.
Over the years, Mike has given back to Nebraska in numerous ways. He has long been active in Northeast Nebraska economic development and community efforts. Mike served as the Chairman of the Board of Directors of the Children's Scholarship Fund, advancing its mission to open the doors of educational opportunity for families with financial need. Mike currently serves on the Board of Directors of Invest Nebraska, which is committed to growing Nebraska's economy by assisting entrepreneurs and investing capital in companies with growth potential.
Mike and his wife of 18 years, Mandi, were married at St. Mary's Catholic Church in Norfolk. The Floods live in Norfolk, where they are raising their sons Brenden and Blake.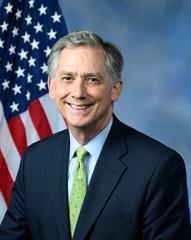 Keynote Speaker
Rep. French Hill
A ninth-generation Arkansan, Congressman French Hill has represented Arkansas's Second Congressional District since January 2015. He serves as the Vice Chairman of the House Financial Services Committee and as Chairman of the new subcommittee tasked with overseeing all areas related to digital assets and financial technology. Additionally, he is a member of the House Permanent Select Committee on Intelligence and the House Foreign Affairs Committee. He was also elected to the Republican Steering Committee for the 118th Congress, which determines committee assignments for Republican members of Congress.
Prior to his congressional service, Congressman Hill was founder, Chairman, and Chief Executive Officer of Delta Trust & Banking Corporation. From 1989 to 1991, he also served as Deputy Assistant Secretary of the Treasury for Corporate Finance, where one of his key assignments was representing the U.S. as a negotiator in the historic bilateral talks with Japan known as the Structural Impediments Initiative (SII).
After the fall of the Berlin Wall, Rep. Hill led the design of U.S. technical assistance to the emerging economies of eastern and central Europe in the areas of banking and securities. In 1991, at the age of 34, President Bush appointed Rep. Hill to be Executive Secretary to the President's Economic Policy Council (EPC), where he coordinated all White House economic policy. For his leadership and service at the Treasury and the White House, Rep. Hill was awarded the Distinguished Service Award by U.S. Secretary of the Treasury Nicholas Brady in January 1993. Prior to his Executive Branch Service, from 1982 until 1984, Rep. Hill served on the staff of then-U.S. Senator John Tower (R-TX), as well as on the staff of the U.S. Senate Committee on Banking, Housing, & Urban Affairs.
Throughout his career, Rep. Hill has been active in civic affairs. He is a past president of the Rotary Club of Little Rock and served as the 2013 chairman of the Little Rock Regional Chamber of Commerce. He has received numerous awards and recognition for his long-time support of the Boy Scouts of America, the arts and humanities, tourism, and historic preservation in Arkansas. He is an avid outdoorsman.
Rep. Hill is a magna cum laude graduate in Economics from Vanderbilt University. He and his wife, Martha, have a daughter and a son. The Hill family resides in Little Rock.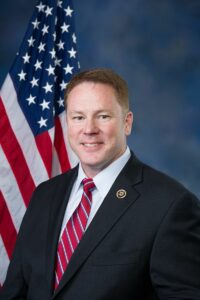 Featured Panelist
Rep. Warren Davidson
Warren Davidson represents Ohio's 8th Congressional District. He is a member of the House Financial Services Committee, where he is focused on policies that help grow our economy, instill fiscal discipline, advance innovation, and limit runaway government expansion that threatens to bankrupt America.
After high school, Congressman Davidson enlisted in the Army as an infantryman. As part of the 3rd Infantry Division, he was stationed in Germany and witnessed the fall of the Berlin Wall. Warren's commanding officers recognized his potential and helped him earn an appointment to the United States Military Academy at West Point. He graduated near the top of his class as a student of American history and mechanical engineering. As an officer, he led in The Old Guard, the 75th Ranger Regiment, and the 101st Airborne Division.
After the Army, Congressman Davidson returned home, worked with his father, earned an MBA from the University of Notre Dame, and spent fifteen years owning and operating manufacturing companies in Ohio. In 2016, he again responded to the call of service, and came to work in the U.S. House of Representatives.
Warren and his wife Lisa have been married for 25 years and have two adult children.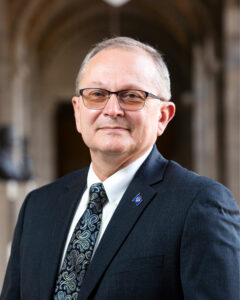 Featured Speaker
Kelly Lammers
Kelly Lammers was appointed Director of Nebraska Department of Banking and Finance by Governor Jim Pillen on December 2, 2022, having previously served as the Director under Governor Pete Ricketts since September 8, 2020.
Lammers began his career working as a student intern at a state-chartered community bank during high school. While in college he gained skills as a branch teller and as a trust department utility clerk at a national bank.  Following college Lammers served as cashier to a Kearney, Nebraska industrial loan an investment company prior to becoming an examiner for the Department of Banking and Finance.
Lammers' true studies of banking began as a field examiner in Kearney, Nebraska in 1984. Since that initial exciting and humbling day, he has had the opportunity to serve with titles such as Senior Examiner, as well as Review Examiner, IT Administrator, and Deputy Director. He holds a bachelors and MBA from the University of Nebraska – Lincoln and is a graduate from the Colorado Graduate School of Banking. In 2023, Lammers was elected Secretary to the Board of Directors of the Conference of State Bank Supervisors, representing Nebraska and the dual banking system.  Lammers also serves as past CSBS Educational Foundation Board of Trustees Chair and as a member of the CSBS Non-Depository Supervisory Committee.
Lammers is spearheading the newest of the Department Charters created by the Nebraska Financial Innovation Act.  The Nebraska Innovation Act Charter (NIC) may be a free-standing financial Institution or a department of a financial institution. Yet regardless of type of ownership, the NIC requires customer protections, $10 million in capital, and creates an entity that can issue stable coin backed by NIC assets held as reserve. NIC's are designed to enable a path forward between traditional bank finance and digital finance, recognizing the need to define liabilities and related assets associated with a NIC minted stable coin.
Director Lammers and the Banking and Finance team believe in the Department vision, to make Nebraska the most trusted financial home for people and business.